The Redeemer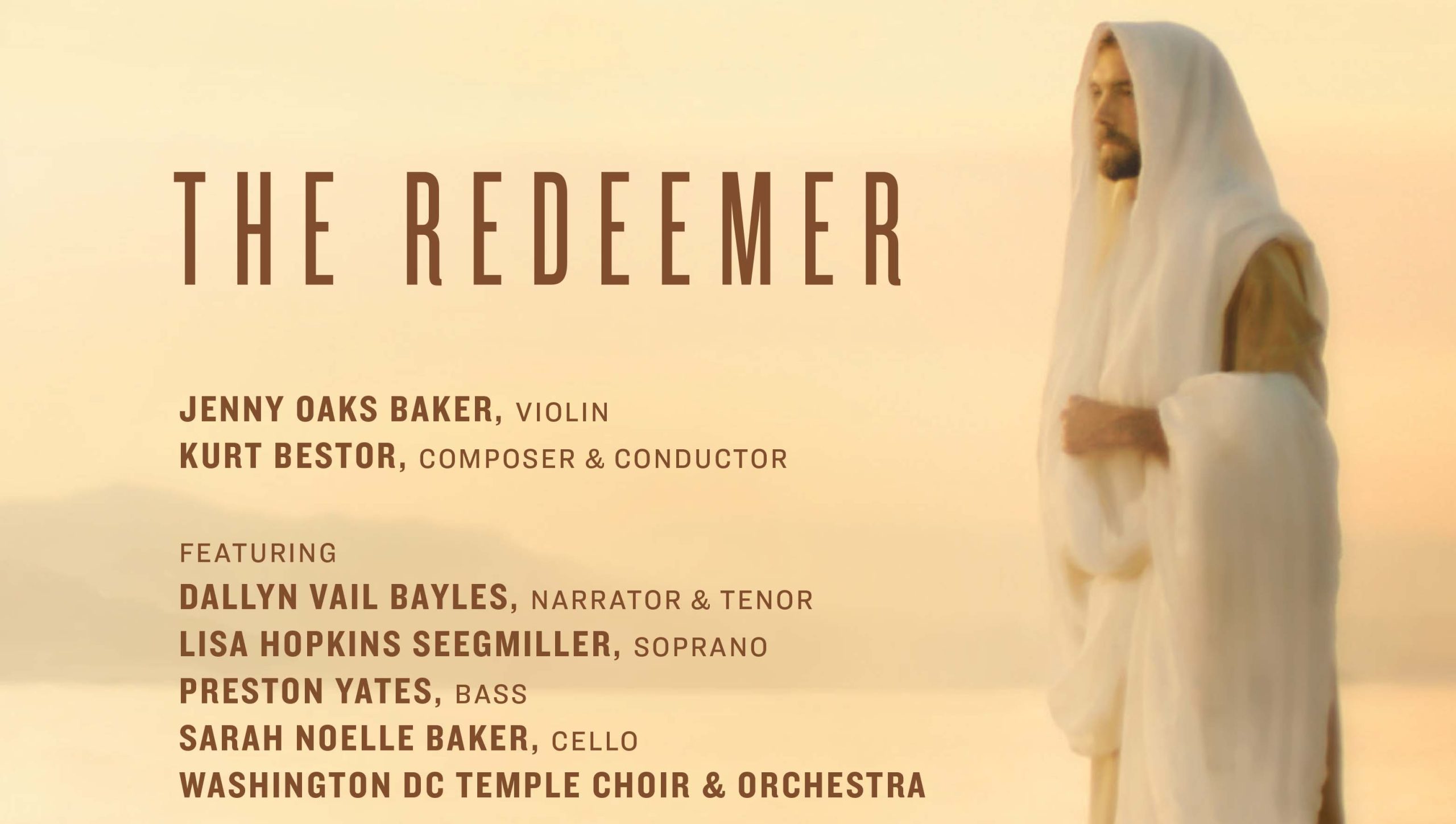 Celebrate Easter by experiencing this profoundly spiritual and stirring music centered around the life and redemptive mission of The Redeemer Jesus Christ. Grammy-nominated violinist Jenny Oaks Baker, Emmy Award-winning composer and conductor Kurt Bestor, Broadway actor and tenor Dallyn Vail Bayles, Tony Award-winning soprano Lisa Hopkins Seegmiller, popular bass Preston Yates, and talented cellist Sarah Noelle Baker join The Washington DC Temple Choir & Orchestra to present this inspiring multimedia concert event. Don't miss this glorious Easter production, which includes familiar hymns, soul-filling original compositions, and magnificent portion of Handel's Messiah!
The 2024 Redeemer Tour is sponsored by Black Desert Resort.
Visit www.jennyoaksbaker.com for tickets.